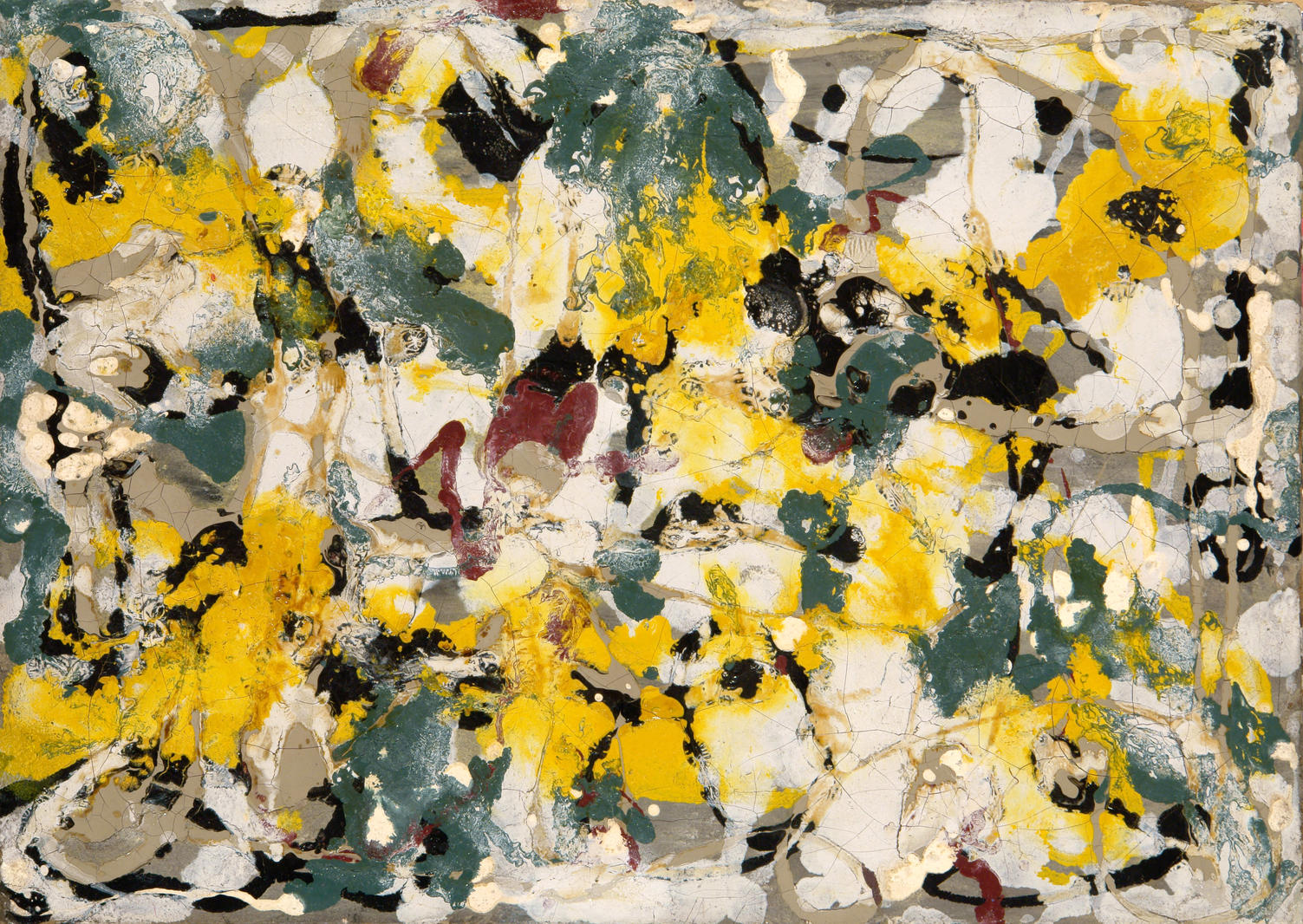 Evgeny Mikhnov-Voitenko (1932-1988) is the most important figure of Leningrad art on 1950-1960s boundary and among underground abstractionists of the North capital he was second to none. Tragic figure: he couldn't realize his talent because of Soviet stagnation though discovered it rather early. Despite honor and respect he had among artists, in spite of his artworks exhibited in Leningrad on solo and group exhibitions in years when abstract art was within inch of prohibition, nevertheless Mikhnov-Voitenko marginalize progressively and at the beginning of Perestroika he passed away because of alcoholism. Today his heritage just begins to gain deserved popularity.
The peak of his art is the end of 1950s - beginning of 1960s. This is the time of matchless rise of local abstract art. Mikhnov-Voitenko is the same level artist as Yuri Zlotnikov, Boris Turetsky, Mikhail Kulakov, Marlen Spindler. He had strong relationships with some of them and was sharing experience and information. Such respected fine art expert as Ekaterina Andreeva compares Mikhnov-Voitenko with Pollock - true revolutionary of world art. Mikhnov started to created painting at similar style but after Pollock's death in 1956. He was probably the first artist in Soviet Union who learned dripping technique - splashing of paint or its spilling on the surface of the painting (more often orgalite than canvas). But except this he discovered his own technique of painting with the help of pressing out paint of the tube or technique of pouring nitroenamel with its almost immediate fixation and big one and half meter artwork created within less than a minute. Also he created many other stylistic and art devices which were in some way more interesting than later discoveries of abstract art.
This artwork was created at 1959 at the interface of different technical innovations but looks completely classic, traditional abstract artwork of that time. Mikhnov-Voitenko was working to create beautiful surface effect and this was important to him in other things also. This is his rare artwork painted on canvas (because it was a lack of canvas at that time), properly pre-primed surface is poured with many layers of nitroemanel paint, showing one through another. The artist was using devices when art act is accidental, spontaneous: dropping, free spreading and mixing of different colours.
Terminate colour grade is used at "Abstract Composition": emerald-green, yellow, ocherous-gray, white colours with interspersing of brown and black. It associates with organic environment - the mineral surface or cell enlarged with the microscope. The similarity to a surface of the wall made of some semiprecious mineral amplifies the fact that laquer the work has been covered right after creation for safety has given, besides glossy blinking, a grid a craquelure that, perhaps, even included the initial plan of the artist. Because of small size, obviously experimental format (there was no market orientation) looks as a fragment of a certain monumental cloth, but this "fragment" bears in itself all qualities of potentially boundless fresco. As well as in Pollock's works, at Mikhnov the problem of edge, limit of the abstract work is accented — so, edges of this painting are gray-white, and the center is sated with green and yellow spots.
Work comes from a collection of Gennady Prikhodko, the famous Leningrad photographer of underground, the collector and the active propagandist of heritage of Evgeny Mikhnov-Voitenko.
Sergey Popov
Other lots in this auction