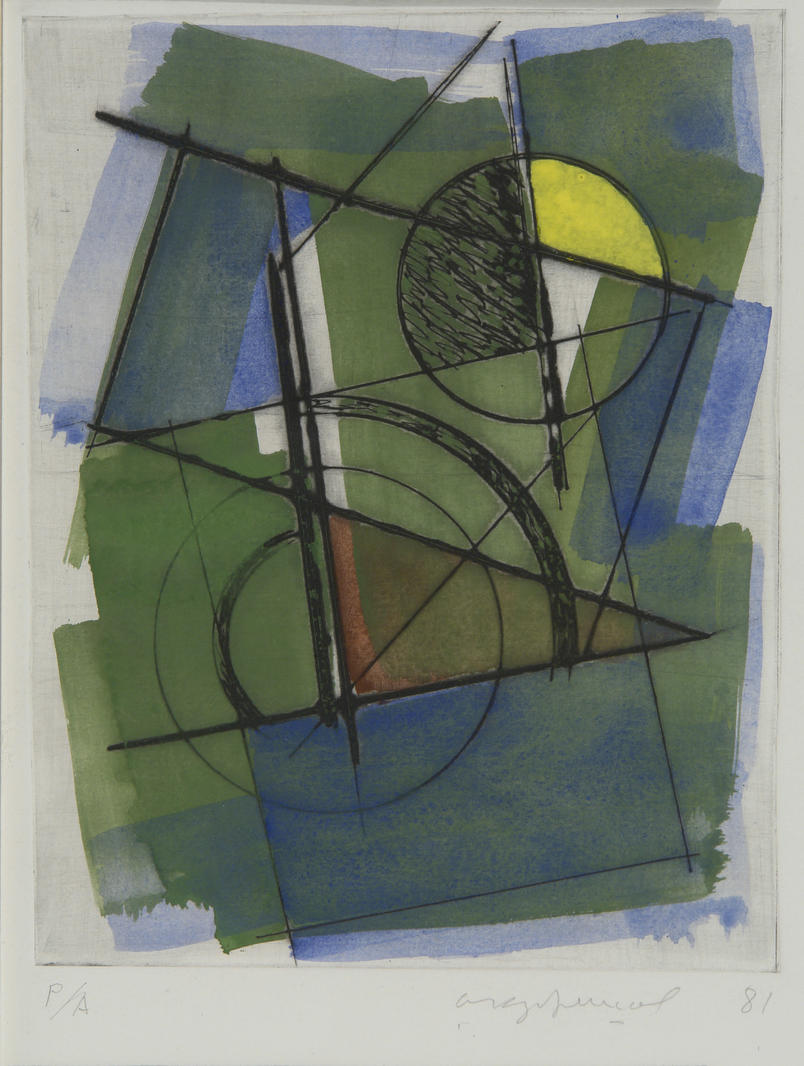 Each of the works on paper by Oleg Kudryashov has a unique specificity. In this respect, he can be called unique for Russia, an artist working in printing techniques: none of his prints are repeated, all have color and technical variations. He recorded this state between graphics and painting on paper in hundreds of his works, including those in major museums in the world.
The presented work was created after his emigration to England in 1974. Kudryashov destroyed most of his works of the Soviet period before leaving. The work clearly shows interest in the Russian avant-garde, to the ideas and aesthetics of which the artist remains true throughout his life. The composition is very simple: it is built on the ratio of circles and angles directed under different degrees, and as if referring to trigonometric constructions. Added to the white box, the decorative colors collected around the noble green scale are made in complex ways, by applying a paint in the technique of color etching. Despite the abundance of color, the ratio of black structures and white fields remains the constant of the image, as in most works of the artist.
The work was part of the collection of Yevgeny Koreshkov, from where it was acquired to the collection of Alexander Reznikov.
Sergey Popov
Other lots in this auction