About VLADEY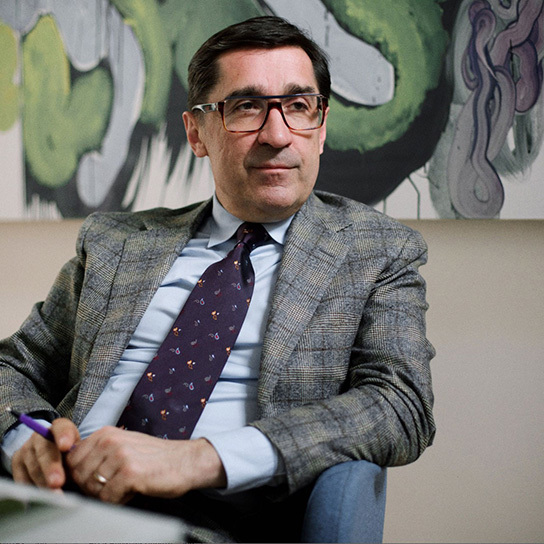 VLADEY is the first Russian contemporary art auction house. Our team specializes in the works of Russian artists, ranging from Soviet nonconformism to the most up-to-date art. Hosting auctions since 2013, VLADEY has earned an excellent reputation among the artists, collectors, experts, and institutions, as well as became an absolute leader of the Russian art market. VLADEY is founded and led by Vladimir Ovcharenko, collector and businessman.
VLADEY has proved to be one of the most dynamic and fast-paced platforms for purchasing and selling art pieces by preparing auctions of innovative concepts. The events take place several times a year and include both classic evening auctions with the artworks of museum quality and trailblazing biddings of intriguing young art. In 2015, VLADEY introduced a new "ALL FOR 100" format, game-changing for the international bidding practice. The starting price for all lots is €100.
During the COVID-19 pandemic, VLADEY successfully challenged the times and created VLADEY X, selling art hits online every Saturday. Our event calendar always includes curated and thematic auctions, with lots selected by reputable experts in the field of contemporary art. VLADEY regularly holds charity auctions as well.
Since its launch, VLADEY has held over 80 auctions, organized across 40 exhibitions, and exhibited over 700 authors. All auctions are broadcasted live, and our buyers have the opportunity to bid from anywhere in the world. On average, VLADEY successfully sells 75% of its lots, which, by world standards, is a solid performance.
Vladimir Ovcharenko is candid about VLADEY's success formula: "Masterpieces, masterpieces, and masterpieces; be it a prominent artist or a young talent, our goal is to show the best of their works, to find an unexpected angle; we are happy to be guides for artists' ideas".
VLADEY — your key to the world of masterpieces.