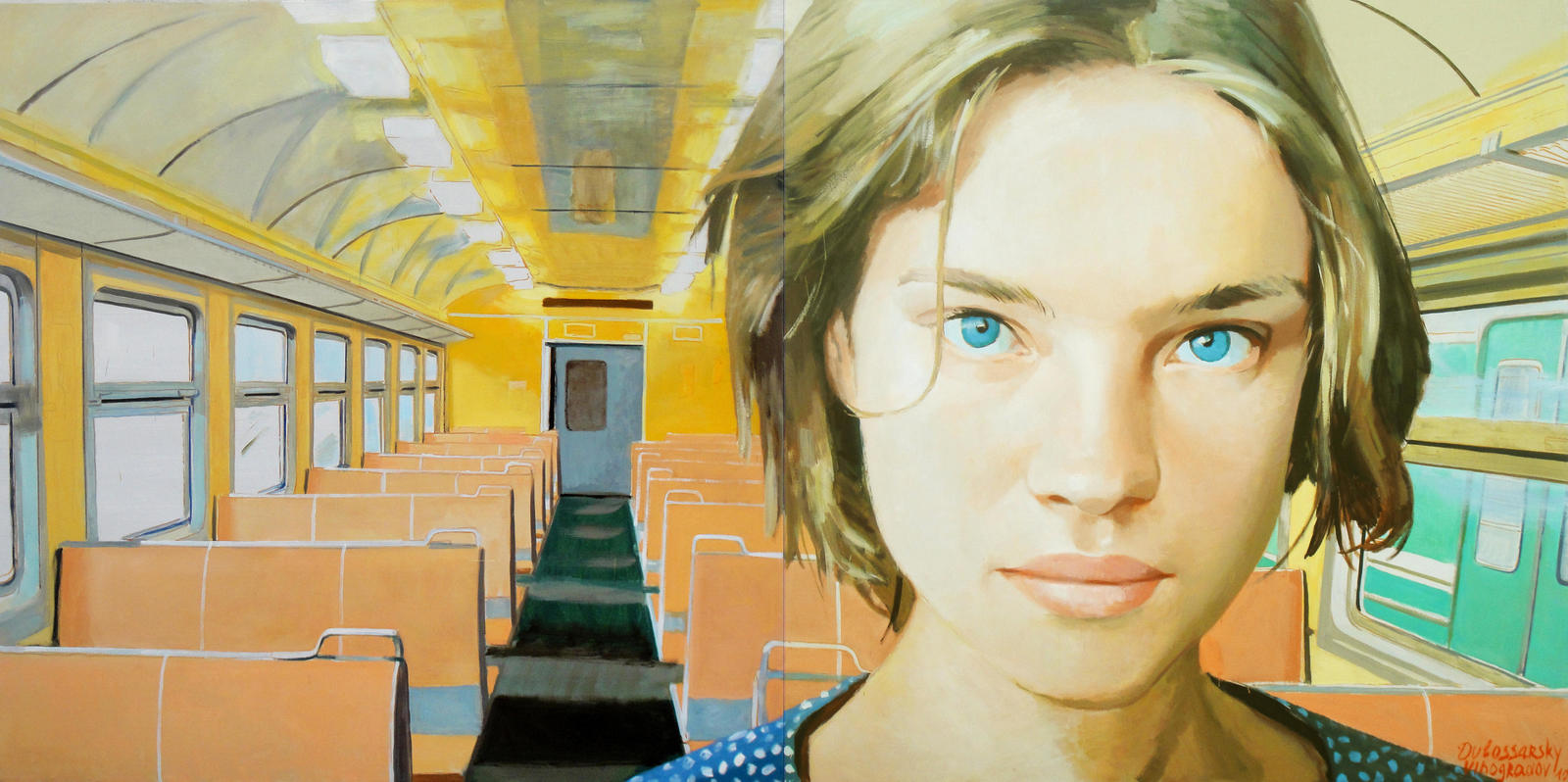 The art conception of Dubossarsky and Vinogradov appeared in years of post Perestroika, at times when the the whole system of Russian modern art has formed. If in 1980s concept art and sots art were traditionally underground and bet to air-tightly surround "art after philosophy" then in 1990s proclaimed liberally-democratic reforms raced concern among artists to come out of the underground. The institution that was forming meant as market-based because as to the capitalistic world point of view it is market relations that are guarantees of political autonomy and uncensored freedom of art. So when to released from power of ideology art falls under the power of market and depends on hypothetic customer.
So in these conditions Dubossarsky and Vinogradov stand on the position of creating the art that is in the nest interests of society and market and would help their tandem to become really famous. So they make integral features of their art the following: mainstream characters and themes (including pop stars and actors); artistic language that meet expectations of public; classical format of easel painting. Indeed figurative painting still is the most understandable and top-selling art format for public. To make it simpler the artists transform pop culture and anticipate expectations of hypothetic customer. But they make it in exaggerate and ironic way.
In this context painting "Natasha" (2010) is very typical. At the painting we can see the main "Cinderella" of 1990s Natalia Vodyanova, who made the dream of millions of small-town girls come true, that a simple girl from Russian province can become a part of luxury and glamour, popular international top-model. Dubossarky and Vinogradov make Natalia "closer to people" again: simple hair cut, poor entourage of a Soviet suburban train and the heroine of the fairytale becomes simple and available "Natasha", one among many.
The style of the painting, composition and its coloring refers to format of official Soviet painting. Flaming optimism and utopia in social realism are important for Vinogradov and Dubossarsky. Curious to relate same qualities we can observe in "capitalist realism" of glamour magazines. Natalia Vodyanova is more associated with West and glamour so in post Soviet surrounding she looks an alien. She is like Britney Spears who was painted by the tandem as Russian police worker. Vinogradov and Dubossarsky are constantly use combination of antipodes, signs from the opposite sides of coordinate systems. The picture "Natasha" is a sign of time, pointing to a paradoxical continuity of two different cultures - as at this stage of the country's history, the socialist pathos has been replaced by the capitalist one. V
Other lots in this auction